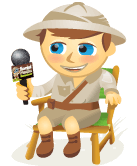 In this video I interview Michael Brito, vice president of Edelman Digital. Michael has worked with some big brands such as Hewlett Packard, Yahoo and Intel.
Michael explains why there's a need to get your social media message right today and how businesses can use governance and training to do this. And you'll also hear a great tip on how to get more out of your social media activities.
Be sure to check out the takeaways below after you watch the video.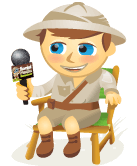 In this video I interview Chris Brogan, author of the book Trust Agents (you can also check out his blog: chrisbrogan.com). Chris shares his advice to businesses starting with social media. The first 2 steps are listening and establishing a presence.
The pace is fast and this video is full of useful information. Be sure to read the list of takeaways below.