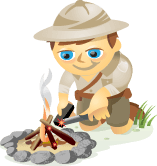 If you talk about social media, invariably someone is going to say something I'm sure you've heard a lot: "I don't have time to chit-chat. Time is money, and I don't care about a bunch of nerds' opinions anyway." …or something along those lines! Twitter is often the target of such criticism.
Now, reading Social Media Examiner, you might be surprised to hear that sometimes I think people who say this have a point. Sometimes.
Fact is, if you see Twitter or any other social media service as a venue for chit-chat, and that's how you use it for hours a day, then you're likely better off doing something more productive with your time.
On the other hand, there are ways to get a lot of value out of Twitter. As with most things, it all depends on how you use it.
We programmers have a saying: "Garbage In – Garbage Out." This essentially means you get out what you put in. If you put in chit-chat, don't be surprised if that's all you see in return!
Here are nine benefits I've personally seen through my couple of years of Twitter usage.

Got a blog? Are you on Facebook or Twitter? How about your readers—are they using social networks?
Want to make it easy for readers to share your great content with their tribes? If so, keep reading as I share six social media add-ons you can effortlessly integrate into your blog today. Your immediate result: much better engagement with your readers. And by the way, I've used them all—many on this very site.
An aside… The key to encouraging social activity is making it easy for people to act. The less friction there is between desire and action the more likely people will share your content or reach out to you. Fortunately these six excellent tools make encouraging activity easy—and dare I say, fun!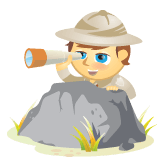 It was a classic business beginning. Two friends, some margaritas, and maybe a little cocktail napkin scribbling.
In 2004, Steven Cox sat down with a fellow musician after a gig. Cox's friend and his wife were expecting their first baby and hoping to buy a house. But as a musician and private instructor, he struggled with making ends meet.
"Playing music doesn't necessarily pay all the bills, unless you have a really big contract or gig," Cox says. "My friend was hanging flyers in drugstores and music stores but still not finding enough students."
Cox, once a full-time musician, worked a day job in IT and management consulting at the time. When he suggested his friend go online to connect with aspiring musicians, the friend confessed, "I'm a musician. I don't know anything about that."
With that, Cox began orchestrating TakeLessons.com.
Today, TakeLessons is America's leading music and voice lessons company—a position reached largely through social media marketing.