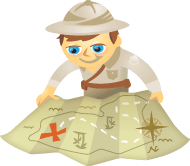 Are you wondering how you'll achieve your social media goals this year?
Do you feel as if you're spending lots of time on social media with little direction and few results?
In this article, I'll show you how to streamline your social media marketing to achieve your goals.
#1: Set Realistic Goals for Your Business
When you set goals for your business, set one realistic goal that's measurable.
For example, if you own a local flower shop and you sell 20-25 flower arrangements per day, try starting off with a goal of selling 30 per day.
Adding an extra 5-10 sales a day is certainly more realistic than adding 30.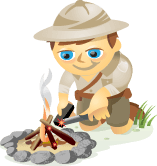 Do you use Google Analytics to help you make marketing decisions?
Are you familiar with the latest changes in Google Analytics?
Google recently made the switch to secure search, which has resulted in a larger return of "not provided" keyword data in Analytics reports.
For marketers who used the information to guide their marketing and content, the loss of keyword data has been quite a blow.
Fortunately, Google also updated Analytics with more than 14 new features that are incredibly useful to business owners who make decisions based on how their audience interacts with their website and social profiles.
In this article, I'll share what's new in Google Analytics and how you can make the most of these changes to benefit your business.
#1: New Google Analytics Reports
When you log into your updated Google Analytics account, you'll notice that Traffic Sources and Content have been replaced by Acquisition and Behavior.
The new Acquisition section offers you two new views: Overview and Channels.
The Overview report displays Analytics ABC data for your top channels (e.g., Social, Organic, Direct), sources (e.g., Facebook, Twitter, LinkedIn) or media (e.g., Organic, Referral, Email).
Essentially, the Overview report helps you see which channels bring in the most visitors, which channels bring in engaged visitors and which channels bring in visitors who convert into email subscribers or customers.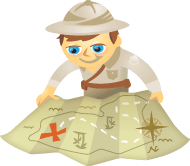 Have you ever wanted to know which of your links are driving more traffic?
Seeing referral traffic from Facebook is great, but which wall post drove the traffic?
Do visitors who come from Twitter tend to spend more time on the site than visitors coming from a banner campaign?
This article shows you how to take your social analytics strategy to the next level.
About Google Analytics Custom Campaigns
You can assign a custom campaign tag to the links you share on social networking sites. This enables you to fully use Google Analytics to gain valuable insights into how well your various social networking site presences are working for you.
Google Analytics makes custom campaigns incredibly easy to work with. By using their Custom URL Builder, you can create specific links for each of your campaigns and use these to share online.
Google Analytics can then give you much more information based on how people use your custom links. And you can use this information to gain a better understanding of your referral traffic and adjust your social media marketing for optimum results.