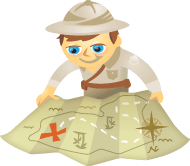 Are you seeking ideas to integrate your social activities?
To be successful, no social media effort can truly exist as an island.
Today, more and more businesses are seeking ways to integrate components of social media to achieve optimal benefits.
In this post, I'll cover 26 tips, an A-Z guide, on ways to blend, mix it up, get the most bang—and create an integrated social media campaign.
#1: Apps Increase Brand Awareness and Customer Loyalty
"Anyone can start a page on a social networking site, but it can be incredibly difficult to gather support on that page," writes Alight Design Agency.
They suggest that businesses devise a strategy that is effective and flexible so it can be altered to meet the demands of a market that can change significantly in less than 24 hours. "The right smartphone application or app can help businesses increase brand awareness and customer loyalty."
Would a smartphone app be a viable option for your business?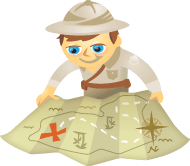 Is your social media program fully integrated with your traditional marketing program, or are you just bolting on "Follow me on Twitter/Facebook" to your ads and fooling yourself?
The Integration Question
If you're running a truly integrated program, congrats. You're among the elite. Like the Marines, you're part of the few, the proud, the enlightened.
But for everyone else, the question that constantly floats around boardrooms, ballrooms and conference panels is "How do I integrate all of this new social media with my traditional advertising and public relations campaigns?" Yes, social media is growing up, and in 2010, marketers don't just want to know how to use Twitter and Facebook, marketers want to know how to integrate Twitter and Facebook into their advertising, direct marketing and public relations campaigns.