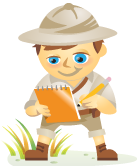 When little-known, first-term Illinois senator Barack Obama faced Hillary Clinton in the 2008 Democratic presidential campaign, he knew he couldn't compete with her financially. He couldn't afford telemarketing and direct mail campaigns or TV and radio advertising.
So instead of playing by the old rules, he made new rules. He started blogging and he created profiles on Facebook, Twitter, LinkedIn and YouTube.
He also hired the co-founder of Facebook, Chris Hughes, to be his Internet strategist. And he won the Democratic presidential nomination even though he spent a lot less money than his opponent.
At the time of the election, Obama had five million fans on Facebook—over four million more than Clinton. On MySpace, the numbers were approximately 800,000 and 200,000, respectively. On Twitter, he had over 100,000 followers and his opponent had about 5,000.
And he did all of that by following the principles of inbound marketing.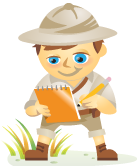 Canadian grocery store chain Loblaws knew they had a great BBQ sauce based on customer comments. But they didn't understand why sales were so dismal.
Until they invited customers to post product reviews on their website. Only then did they discover the problem was the bottle – it was too tall to fit in refrigerator doors! They redesigned the bottle and their sales immediately increased.
That's user-generated content directly leading to an increase in sales. That's the power of social media marketing.
Are you still sitting on the sidelines when it comes to social media marketing because you know you can't control the conversations about your company, your products and your services? And because you have no idea how to respond to negative comments?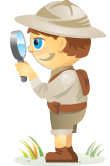 Relationship building via social media marketing is not a one-size-fits all endeavor. Moms, teens and Baby Boomers are three big social media subgroups groups that are unique.
Just like with traditional marketing, the more you know your audience, the more successful you will be at grabbing their attention and keeping it.
In terms of marketing opportunities, recent online buzz shows teens, Boomers and moms as three of the most desirable social networking groups.  They are active on these sites and their behaviors have been studied closely.
Each group is unique, and the secret to success is understanding where they are spending their time and how they are using the social sites to engage and connect.