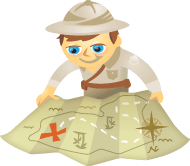 Don't you wish you could track the traffic impact of Twitter, Facebook and Google+ using Google Analytics? Well now you can. Keep reading to learn how.
Google's getting social in a big way.
Google has been quite busy lately, rolling out Google+ (Google's social network) to a limited audience, the Google +1 button (a feature similar to Facebook's Like button), a new Google Analytics interface and Google Analytics Social Interaction Tracking.
Google Analytics Social Interaction Tracking
This new Analytics feature allows you to track social interactions on your website, your blog or on your Facebook fan page. These actions include the Twitter button and the Facebook Like, Unlike and Send actions.
In this article, I will guide you step-by-step in adding this powerful new tracking feature to your Facebook tabs or web pages.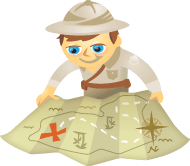 It's hard to find a business participating in social media that isn't doing something on Facebook. In fact, "I want a Facebook fan page," has replaced, "I want a company blog," as the single most heard request from clients in the social media world these days. With 350 million accounts and growing, it's no wonder.
Facebook is one of my favorite places to recommend for businesses for a lot of reasons. The primary one is that Facebook offers almost of all the various social media tools that companies can apply to their brand.
Facebook allows you to participate without having to spend time or money on your own website. Still, few companies are using Facebook well. One example of a business doing it right is Ernst & Young Human Resources effort (brilliant).  But for every good Facebook presence there's a brand page we like to call a "campground." Not because lots of people hang out there, but because all you hear when you visit is crickets.
To give you a leg up on getting smart with Facebook, here are five facebook-only strategies for business success.