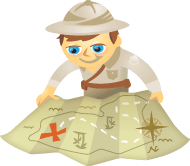 Are you looking for ways to strengthen the impact of the content you create?
It isn't always easy to generate the buzz you're looking for.
Knowing what to publish, when and where can greatly increase the visibility and reach of your content.
In this article, you will find 26 topics, an A-Z guide, with key points that will help you create a social media content strategy that resonates with your audience.
#1: Align Content Development With Social Media Metrics and Goals
Understand the goals of your company's social media content delivery to help you develop a more attainable strategy.
Jayson DeMers suggests, "First you need to know what to measure. The end goals dictate the measurement metric."
He offers metrics for four social media goals:
If you're looking to generate traffic, your metric should be: unique visitors from social websites where you've run your social media campaigns.
If you're looking to create a following, your metric should be: subscribers, followers on your social channels (Facebook, Twitter, etc.).
If you're looking to generate interaction, your metric should be: quantity and type of commentary (Facebook comments, Twitter replies/mentions).
If you're looking to generate revenue (which is the ultimate purpose), your metric should be: the precise dollar value of every lead a social post generates.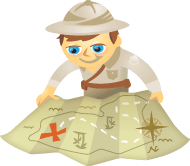 Let's be honest, you don't just want your voice to be added to the conversation; you want your voice to be heard, repeated, and valued—and your message to be influential.  Ultimately, you're after influence.
So what better way to understand social media than by looking at the fundamental principles of influence as taught by Dr. Robert Cialdini, professor of psychology and marketing at Arizona State University? In his seminal book, Influence, Cialdini covers six "weapons of influence"  that are hardwired into our social and cognitive minds.  In other words, we can't help but behave in accordance with these laws of social interaction.
Does this sound like something useful to keep in mind during your social media engagements?  Well, let's take a look six powerful persuasion techniques: