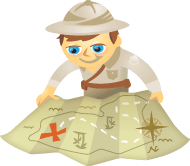 How do you measure and manage your social media marketing?
Most marketers and website owners are familiar with the classic Peter Drucker phrase, "What gets measured, gets managed."
So, how do you know what to measure to get the most out of your social media marketing for your business?
Here's what you need to measure to know how well your social campaigns are performing.
Metric #1: Share of Voice
You may already be tracking the brand mentions on social media websites, as well as whether those mentions are positive, negative or neutral. And this gives you some useful feedback about your social outreach efforts.
But how would you to know how your company is doing compared to the available market?
You can take things to the next level when you measure the share of voice (SOV).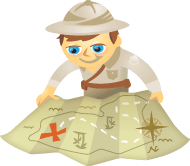 You have a website and you are building traffic to it, but what do you know about your visitors?
Do you know where they come from, how engaged they are with your website or if they have converted as a reader, subscriber or customer?
You can see all of these insights for free using Google Analytics.
Why Google Analytics?
Google Analytics allows you to see where your visitors come from and if they engage with your content or leave immediately. Additionally, you can set up goals that match your business goals and measure if visitors are meeting those goals.
With Google Analytics, you can get valuable insights about your visitors and in this article I am going to show you how to track social media traffic.