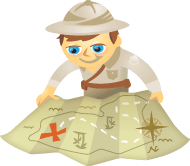 Are you looking for creative ways to discover what your readers' interests are?
Imagine your online community is a group of hungry people who walk up to a table where you have a spread of finger foods and appetizers. That's your online content.
By watching which items disappear quickly, you learn what your audience truly wants. That's the content that satisfies their hunger. And that's what you need to give them.
In this article I'll show you 8 ways to discover what topics satisfy the hunger in your online community.
#1: Ask your community
Most businesses assume that they know what their online community wants to hear from them. There's nothing like doing a reality check by asking your community directly. What you learn might surprise you.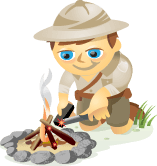 Google and Yahoo transformed how we find information. But now social media is creating real-time content that requires special search engines.
As online publishing platforms and social networks have exploded in popularity, there is a new need to aggregate and search the dynamic "real-time" web.
New platforms hold much promise for marketers who want to understand trends and customer problems in real time. In this article I review three of the top real-time search engines (in no particular order), and each has a unique profile that fits certain use cases particularly well.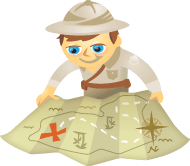 Great blog posts don't magically engage readers. But by applying a few good tactics, your blog can attract and retain your ideal readers.
Here are seven powerful blog posting habits:
Tip #1: Clear Targeting
The first rule for creating effective content for your business blog is to completely understand why you're blogging. Have a thorough understanding of your ideal reader's (your customer's) profile and of your core message as it relates to your business. If you have a really clear idea about who you're writing for, it's going to be easier to write. Your blog posts will be on target and on purpose. You won't be meandering off into subjects that are irrelevant to your audience.