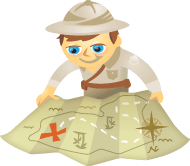 Ever wonder why you can have 548 friends on Facebook, yet only 15-20 show up in your news feed? It's not that those other friends have stopped using Facebook; chances are they're still there. It's just that they aren't showing up in your news feed.
If you haven't noticed, there are now two settings on your Facebook news feed: "Most Recent," which shows most of the content published by your Facebook friends in chronological order and "Top News," which filters content based on EdgeRank.
Friends and fan pages with a high EdgeRank are more likely to show in your "Top News" stream. Users with a low EdgeRank may not even show in your "Most Recent" news feed.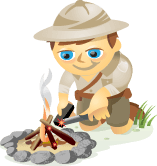 Digg has been notorious for driving a server-crashing influx of traffic to web properties worldwide. The social news site has been able to drive anywhere from 1,000 to over 1.3 million page views in mere days.
Reportedly 70% of Digg's user base have blogs, which when promoted to popularity are picked up by other bloggers, driving additional traffic. This helps websites attain additional exposure.
Why the New Digg for Your Business?
The new Digg will allow publishers to grow a targeted following much like Twitter, without having to promote content to Digg's front page. When you submit (or Digg) your content, it will be exposed to your following on their My News page (see below).