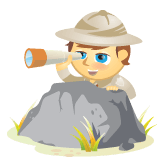 Does your business have a blog? Are you looking to generate engaging comments and new daily visitors? If so, look no further.
This article showcases 10 top blogs in multiple markets. Follow their lead to take your blog from good to great. And if you don't have a business blog yet, now's the perfect time to get in the game!
Each of these successful blog examples has incorporated unique features that have attracted thousands of readers. The great news is that you don't have to reinvent the wheel—just model the best. Take a look at these thriving blogs and apply the same success strategies to your own blog.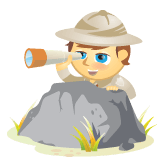 I know you frequent blogs to keep up with the ever-changing world of social media. I'm looking for your nomination for the Top 10 Social Media Blogs. The winners will be promoted in our 25,000 reader sister publication, the WhitePaperSource Newsletter, and announced here.
How to Nominate
Please make a single nomination by replying to this message and include why you like the blog (only your first one counts). Be sure to include a link to the blog. To make the cut, a blog must be nominated more than once.  Make your nomination by 12/31/2009.
The Judges: Our judges include Scott Monty (Ford), Ann Handley (MarketingProfs) and David Meerman Scott (author New Rules of Marketing and PR).