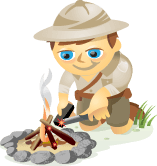 Do you use social media to sell your products?
Looking for tools to simplify the process?
The right tools make it easier to build relationships with people who are interested in what you offer.
In this article you'll discover four tools to simplify your social selling.

Listen now: Play in new window | Download | Embed
Subscribe: iTunes | Android | RSS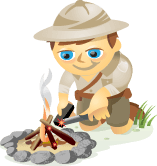 When you think of social bookmarking, big names like Digg, StumbleUpon and Delicious likely come to mind first. But are these the only ones you should focus on?
Depending on your niche or industry, you may find that channeling all of your energy into broad social bookmarking networks that cover almost every topic imaginable may not benefit you.
Instead of targeting networks that only have a percentage of users interested in your topic, why not find a network whose members and visitors are 100% interested in your niche?
The following are popular niche social bookmarking networks for bloggers, business professionals, developers and designers.

Got a blog? Are you on Facebook or Twitter? How about your readers—are they using social networks?
Want to make it easy for readers to share your great content with their tribes? If so, keep reading as I share six social media add-ons you can effortlessly integrate into your blog today. Your immediate result: much better engagement with your readers. And by the way, I've used them all—many on this very site.
An aside… The key to encouraging social activity is making it easy for people to act. The less friction there is between desire and action the more likely people will share your content or reach out to you. Fortunately these six excellent tools make encouraging activity easy—and dare I say, fun!