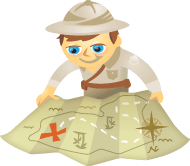 What message does your brand convey to socially engaged customers?
As we enter the golden age of social media, companies can no longer afford the luxury of tightly scripted, top-down messaging (e.g., "We're the best! Take our word for it.").
Nor can a company simply opt out and remain silent (as epitomized in Northwestern Mutual's "The Quiet Company" ad campaign of years past).
As social media channels have increased, so has the need to communicate effortlessly and simultaneously. Just as presidential candidates now face the constant scrutiny of a 24-hour news cycle, companies are being called on to respond in real time across multiple media platforms. This is not a time for hesitation.
To market effectively, companies need a consistent, compelling brand voice—one that doesn't pause, mumble or clam up. Here are five ways to share your message comfortably and confidently.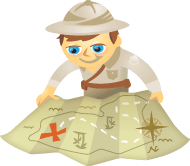 Social media has many uses—from making contacts to performing customer service—but driving quality traffic to your site is Twitter's secret weapon.  The big question is this: How can we get more of that lovely attention we crave?
As my recent poll shows, generating incoming traffic is the number-one need that people have right now, and for good reason. Traffic translates into:
Attention, engagement, conversation and recognition
Spreading your message far and wide
Prospects and subscriber opt-ins
Customers, increased sales and leads
Media and interviews, which lead to more attention
… and last but not least, an ego boost.
In a previous article here I mentioned the many benefits of Twitter for your business. Now here are seven key points you need to know if you want to get more targeted traffic from Twitter: