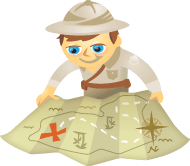 Have you ever wished you could write a great blog post in less than 15 minutes? Keep reading, because your wish is about to become reality.
This article will show you five practical tactics you can employ when writing any blog post. The great part is that you're going to get it done in less than 15 minutes.
Before I begin, let's address a horrible content-based epidemic swarming the Internet:  quantity does not equal quality. Most great writers know the importance of being brief.   This does not necessarily mean that you should craft a one-line post, but it does mean you should be value-focused and not length-focused.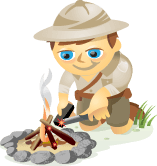 Are you avoiding Facebook for marketing?  Maybe you're wondering, "Why should I care about Facebook?"
There's a lot of misconceptions and frustrations floating around when it comes to Facebook.
In this article, I'll help debunk some of the big Facebook myths that may be preventing you from an amazing opportunity.
Why Facebook Marketing?
First and foremost, Facebook, like other social media, is a phenomenal way to become more visible and successful by making a face for yourself online.
Facebook is now the largest social network on the planet with over 500 million active users, long ago surpassing former social networking giant MySpace—and it continues to grow at 1 million new users a week.
Considering those numbers, you have to ask yourself—do you think your target market might be there? And if you're not there, what might you be missing?