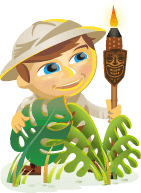 Do you spend too much time on insignificant tasks?
Want to have more time to do what you do best?
To learn how to multiply your time as a marketer by procrastinating, I interview Rory Vaden.
More About This Show
The Social Media Marketing podcast is an on-demand talk radio show from Social Media Examiner. It's designed to help busy marketers and business owners discover what works with social media marketing.
In this episode I interview Rory Vaden, the co-founder of Southwestern Consulting, an organization designed to empower sales pros. He's the author of Take the Stairs. His newest book is Procrastinate on Purpose: 5 Permissions to Multiply Your Time.
In this episode Rory will explore how busy marketers and business owners can get ahead by procrastinating.
You'll discover how the principles of time management have changed over the years, as well as why and how to embrace the focus funnel.
Share your feedback, read the show notes and get the links mentioned in this episode below.
Listen Now
Listen now: Play in new window | Download | Embed
Subscribe: iTunes | Android | RSS
You can also subscribe via
iTunes
,
RSS
,
Stitcher
,
SoundCloud
or
Blackberry
.
How to subscribe/review on iPhone
.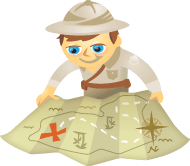 One of the major objections I hear about social media is about time.
Do any of these sound familiar? "Who has time?" "You expect me to do all this on top of my normal duties?" "How do you fit everything in?" … and so on.
I am not going to lie to you. Social media does take time. In fact, time is going to be one of your major hidden costs of doing business on the Internet.  And for some of us, that time could be wasted if we are not careful.
You need to watch where your time goes to ensure you're spending it efficiently and with the desired impact.  Here are five tips to help you.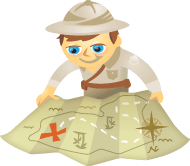 Many business owners and marketing professionals respond to the social media buzz with what Olivier Blanchard calls the "Social Media Terror Syndrome"—a wait and see approach.  The next barrier is often a lack of time.  And the focus becomes "how do I avoid the social media time suck?"
Here are 7 steps to help you overcome the time dilemma.