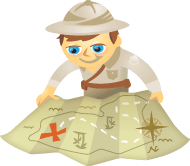 Are you frustrated by the default random YouTube thumbnail option for your videos?
Do you wish you could create something custom to improve your views?
Since December 2011, YouTube has been making some radical changes to their site.
Everything from the home page layout, website colors and even the look and feel of the video players have changed dramatically.
But none of these aesthetic changes have had any real impact on the way we need to be marketing videos on YouTube.
However, this latest change may just be the biggest game-changer that savvy video marketers can take advantage of! Introducing the Custom YouTube Video Thumbnail.
A Little Background
In April 2012, YouTube quietly rolled out the option for all YouTube channels to become "YouTube Partners."  This original YouTube Partner Program consists of a selective club of content producers with a large audience and a ton of views.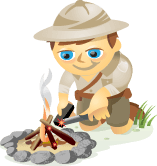 Are you wondering how to visually optimize the new Facebook page layout?
As of March 10, 2011, it became official—the new Facebook page layout was applied to all fan pages. Now that the dust has settled, bugs addressed and some tweaks made, admins can now focus their attention on making the most of what Facebook has given them, which is a LOT of screen real estate!
Essentially, the new page layout gives over two-thirds of the available screen space to brands (see the red boxes in the image below), with Facebook reserving only its narrow blue band at the top and the right column for its own content.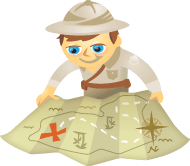 A compelling, active Facebook fan page should be an integral part of your marketing plans. With its 350 million users and average daily session time of 25 minutes, Facebook provides an exceptional opportunity for visibility, Google indexing, live search ability, and fan engagement—whether you're a solopreneur, a large brand or anywhere in between.
But, if you build it, will they come? And if they come, will they stay and engage?
There are two primary components to Facebook fan page engagement: 1) Sharing quality, relevant content and 2) inciting comments.  In this article I'll tell you how to best engage with Facebook fans.