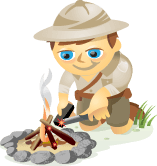 Are you wondering how to add all those cool links below the avatar of your Facebook page? Those links appear when you install an application (or app) on your Facebook page.
If you want to spruce up your page, there's an app for that.
For example, Facebook apps can automatically showcase your YouTube channel, but they can also do much more.
You may have seen the post Top 10 Facebook Apps for Building Custom Pages and Tabs, but let's take a step back and talk about what apps are, where you find them and how you install them on your page.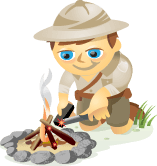 Have you customized your Facebook page?  There are thousands of apps that can help you engage with your fans.  In this article I'll focus on the top 75 Facebook apps.
These apps allow you to customize your landing tabs, add your blog, add videos and photos, add chat, add polls, contests, geolocation, scheduling, email, ecommerce and much more.
Why Facebook Apps?
Why add apps to your Facebook Business (Fan) page? By customizing your Fan page with apps, you can significantly enhance the user's experience. And, the more you keep your fans engaged and coming back for more, the more likely you'll increase your "viral visibility."