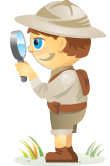 Relationship building via social media marketing is not a one-size-fits all endeavor. Moms, teens and Baby Boomers are three big social media subgroups groups that are unique.
Just like with traditional marketing, the more you know your audience, the more successful you will be at grabbing their attention and keeping it.
In terms of marketing opportunities, recent online buzz shows teens, Boomers and moms as three of the most desirable social networking groups.  They are active on these sites and their behaviors have been studied closely.
Each group is unique, and the secret to success is understanding where they are spending their time and how they are using the social sites to engage and connect.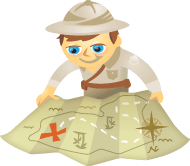 Are you too Twitter-obsessed in your social media approach?
Twitter's role as a Magic 8 Ball for our shared culture is unrivaled, and it has almost single-handedly ushered in the era of real-time search and social customer relationship management.
But Twitter is the online equivalent of HBO – important more because of who uses it and the media's infatuation with it, rather than the actual size and impact of its audience.
Don't get me wrong. I advocate participating in Twitter, and I've certainly grown my own audience via that channel.  Twitter indeed should be part of almost every company's social media tool kit. (See the great post here on how to methodically grow a Twitter following.)
However, Twitter alone does not constitute social media, and you'd think it does given all the disproportionate attention being paid to it at conferences and in trade publications.  Let me provide seven reasons why you shouldn't focus solely on Twitter…