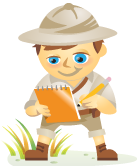 Suppose you met an experienced marketing consultant who promised to give you one-hour assignments five days a week for three months to teach you a brand-new marketing channel.
And the result was a detailed marketing plan for that channel.
Suppose the marketing channel was social media? And suppose he only charged you $30?
Would you accept his offer? I thought you might.
The consultant is Dave Evans, a communications expert who now focuses on using social media to market goods and services. His 400-page book is Social Media Marketing an Hour a Day. Here's a comprehensive review of some of the main tips from this excellent book.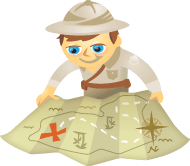 You've probably heard people talking about social media monitoring. It's wise to listen to conversations before you participate in them. Social media monitoring allows you to do just that.
But many brand and marketing managers responsible for social media don't quite understand what social media monitoring is and why it's important. Here's a quick primer:
Social Media Monitoring Is Listening
Listening to online conversations is technically done without ears. Using search engine technology, social media monitoring tools scan the Internet looking for documents that contain keywords you select. They return those results in some sort of order that allows you to see where people have mentioned your brand, company, product or whatever you specified.