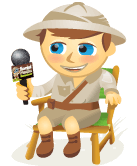 In this video I interview Shani Higgins, CEO of Technorati.
Shani shares information on the business of blogging and current blogging trends.  Discover how much money bloggers make and learn more about the opportunities brands now offer bloggers.
Be sure to check out the takeaways below after you watch the video.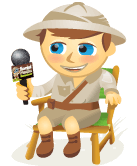 In this video I speak with Richard Jalichandra, the CEO of Technorati. When you hear the name Technorati, you probably think about Technorati.com—the world's largest blog search engine and directory, helping people find blog content and enabling bloggers to be discovered.
But Technorati is also TechnoratiMedia.com—the largest ad network focusing on social media where businesses can purchase ads.
Watch this video as Richard shares:
How bloggers use Twitter and video to promote their blogs
How bloggers can now publish their articles directly on Technorati to reach bigger audiences
The difference between mainstream media content and blogging
And insights into the future of blogging