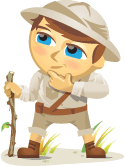 Does your business blog?
Have you been thinking it might be time to consider a blog, but aren't sure (a) you can pull it off and (b) it will provide value?
Keep reading. This article will help you (or someone you know) understand the value of a business blog.
Is Google the Only Reason to Blog?
I have a question for you, and it's a serious one: If you never garnered another single visitor to your company blog through search engine optimization (SEO), would you still have one?
For many, especially execs who don't necessarily "get it" when it comes to content marketing, the answer would be, "No way!"
But for those persons and companies that have watched the magic of blogging and its effect beyond SEO, the answer would be a resounding, "Of course!"
That's what this article is all about. There's much more to having a company blog than just getting more visitors to your website because Google decided to send them there.
In fact, here are 5 other powerful reasons why you should be blogging, and I look forward to hearing what you would add in the comments section at the end.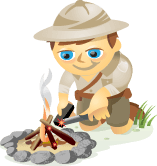 Are you looking for an easy way to foster internal social communications at your company? Perhaps you're seeking a simple way to build a community with your customers?
Here's the good news: A new (and free) tool may be just the solution you're looking for.
Looking for Something New?
Collaboration, innovation and communication—all three have become corporate buzzwords. But they are also critical components to any company's success. These are three areas where organizations are constantly looking for new ideas and social media tools are increasingly playing a larger role in that process.
Businesses have a need to communicate. They're always looking for new and different ways to foster collaboration among employees and ways to innovate—faster and more efficiently. "How can we come up with new ideas while using the least amount of resources?"
The list of tools that can fulfill these needs is long, but Posterous Groups, a recently launched social media tool (that's free), should be considered as a way to meet these business needs.