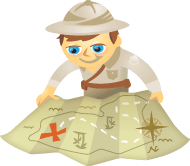 Are you thinking about mobile marketing? Wondering how you can use mobile marketing to connect with customers?
The good news is that mobile marketing is not all that complex.
Here are five things you can do to get started in mobile marketing. Once you've mastered the steps below, you'll see that mobile marketing is a great way to open up new revenue streams for your business.
Ready to get started?
#1: Set up your mobile website
This is actually easier than you might think. One option is to use the automated systems offered by many companies. They essentially take your existing website content and auto-format it for a mobile screen.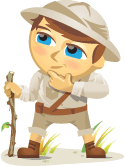 Nobody can pump up a new product launch quite like Apple. Take a semi-rabid fan base, a celebrity CEO and products that just sparkle, and you have all the makings of something big.
In its first month alone, the iPad had already racked up a million units sold. There's so much online chatter about it, as of this writing a Google search on the name alone generates 107 million search results. The hype and the sales are soaring.
But what does this mean for social media and the way people use the Internet? Are there just a million new Apple toy owners out there or is this the beginning of a broader, more meaningful shift?