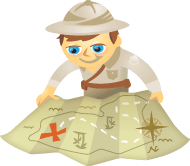 Are you planning to run a social media sweepstakes to make your business stand out this holiday season?
Do you need a guide to ensure that you don't miss the crucial elements of a successful sweepstakes promotion?
Sweepstakes, contests and giveaways are increasingly popular among marketers who are vying for the attention of their social media audiences. Choosing a prize is the easy part.
Whether you run your promotion on Facebook or Pinterest, it's easy to overlook something. Making sure you've got all your planning, technical and legal "i's" dotted and "t's" crossed is critical to your success.
In this article, you'll learn the five steps of running a successful social media sweepstakes.
#1: Assess Sweepstakes Objectives
This is where most companies shortchange themselves. How? By focusing on superficial objectives that may not benefit their business.
For example, does it make sense to run a sweepstakes to increase your already-large fan base or do you want to jumpstart your social engagement process?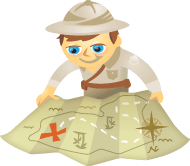 Do you want to boost your Facebook engagement?
Are you wondering if promotions will help?
79% of Facebook fans are more likely to purchase from a brand they have liked, so pursuing more fans and deeper engagement with existing fans is a huge priority!
While there are many core methods for increasing engagement such as creating highly shareable content, posting images and videos and posting succinctly at key times—a powerful method is to run promotions.
Promotions have the ability to draw visitors to a Facebook Page, and when used correctly, can be a very valuable tool to accomplish your business's engagement objectives.
Selecting the Right Type of Promotion for Your Page
A key question when thinking about running a promotion on a Facebook Page is, "Which type of promotion will work best for my goals?"
The answer: It varies. Certain promotion types lend themselves to different objectives. In addition, certain promotions may work better for certain industries.
Below you'll find an outline of 4 types of Facebook Page promotions and keys for selecting the right type to run on your Facebook Page.
All of the types of promotions mentioned below must use third-party apps displayed on a Facebook Page tab. This is necessary to comply with Facebook's promotion policy.