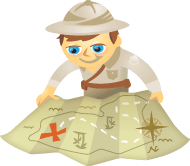 Is your blog generating leads for your business?
Are you looking for ideas?
Offering a suitable and relevant reward in return for people's contact information is a great way to generate business leads.
In this article you'll discover eight ways to generate leads with your blog.
Why Lead Generators?
A lead generator (or lead magnet) is something you offer to your blog visitors in the hope that they'll exchange their contact information (email, address, zip code, etc.) in return for access to whatever it is you're providing.
Once you have that contact information, you can use it to target those people with ads on platforms such as Facebook, Twitter and Instagram.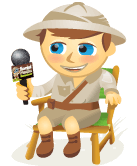 Are you wondering why your business needs content? When you produce high-quality content, it's a gift to your audience that they appreciate.
If you think of your business as a rocket, content is the fuel that moves it forward. Be sure to watch this edition of Social Media Examiner TV where I'll share 6 effective ways to grow your business with content and take it to the stratosphere.
Share your feedback and see the show notes below!