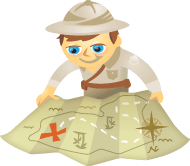 A compelling, active Facebook fan page should be an integral part of your marketing plans. With its 350 million users and average daily session time of 25 minutes, Facebook provides an exceptional opportunity for visibility, Google indexing, live search ability, and fan engagement—whether you're a solopreneur, a large brand or anywhere in between.
But, if you build it, will they come? And if they come, will they stay and engage?
There are two primary components to Facebook fan page engagement: 1) Sharing quality, relevant content and 2) inciting comments.  In this article I'll tell you how to best engage with Facebook fans.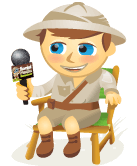 In this interview I talk with Frank Eliason—the senior director of national customer care for Comcast—and the man behind @ComcastCares.
You may have heard that Comcast is on Twitter, but Frank talks about the channels Comcast monitors and how they engage customers. Frank mentions a concept called "peers helping peers." In the video Frank also talks about what types of employees are best for handling Twitter support. Frank shares how Twitter helped Comcast rapidly identify a problem during the NHL playoffs in less than three minutes. He also shares the biggest mistakes businesses make with social media.
VIEW VIDEO HERE NOW: