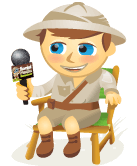 In this video I interview Leo Babauta, the founder of the successful blog Zen Habits and author of two books: The Power of Less and Focus.
Leo talks about the story behind growing Zen Habits to over 210,000 subscribers.  And he also shares how to simplify life and focus on things that matter most to get more done while doing less.
Be sure to check out the takeaways below after you watch the video.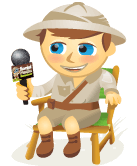 In this video I interview Darren Rowse, founder of the popular blogs Problogger.net and Twitip (a blog dedicated to Twitter).
Darren also authored the best selling book Problogger: Secrets for Blogging Your Way to a Six-Figure Income.
In this video Darren shares why Problogger took off and his great tips on how bloggers should use Twitter.