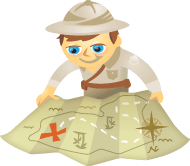 Do you blog? Feel like you're trying to reinvent the wheel time and again?
Looking for some ideas to simplify your content creation process?
What follows are 26 tips, from A-Z, to help you create optimal blog posts every time you sit down to write.
#1: Anatomically Correct
A blog post contains several areas that require our attention and care. Pamela Seiple refers to six parts of the anatomy of a lead-generating blog post:
Eye-catching title
In-text links to landing pages
Sidebar/banner calls to action
Social sharing buttons
Call to action at the bottom
Relevancy—making sure the post is relevant from top to bottom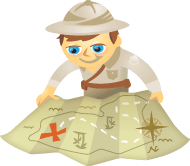 Are your blog posts just "okay"? Want to make them great? If so, keep reading.
A great blog post respects the needs of three distinct entities. It educates and informs your audience (your subscribers and visitors), optimizes for the search engines and sufficiently energizes you so that you do a good job creating it.
Every blog post should address the following five components to ensure it hits the mark for your audience, the search engines and you.