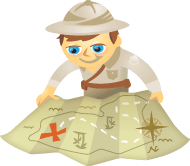 Does your business have a plan for bringing on social media marketers?
Are you wondering how to work with experts outside the company while maintaining a consistent brand experience?
Before you jump in headfirst or turn over the social media reins , check out the following eight tips to make sure your employees or contractors correctly represent your company.
#1: Create a Social Style Guide
Agreeing on a style for outward-facing content helps solidify your company's identity and character, and is the starting point of good social media employee training, because it puts all agents on the same page. Perhaps the biggest hurdle in creating a style guide is to define your company's voice.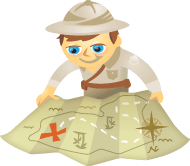 Do you blog? Are you looking for actionable tips to improve your content?
What follows are 26 tips, from A-Z, related to the craft of blog writing and a number of critical factors that will help to ensure the production of high-quality posts.
#1: Attribution
"Links are the currency of the web," writes Jonathan Bailey. "If you use someone else's content, whether licensed directly or through fair use, it's important to be sure to provide a clickable link to the original site if at all possible. This not only helps visitors to your site find the original work, but it also provides SEO benefits for the creator of the content and guards against your site being mistaken by the search engines as the original work."