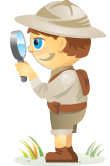 In 2010, many businesses laid their social media foundations. In 2011, many wonder what social media marketers will tackle as their top priorities.
Altimeter Group's recent research reveals that integration, staffing, advertising and measurement are all key areas of focus for social media strategists in 2011.
Jeremiah Owyang, industry analyst and Altimeter Group partner who focuses on customer strategy, recently delivered the keynote Social Business Forecast: 2011 The Year of Integration. He offered some extremely valuable survey results, insights and advice for businesses looking to expand their social media plans in 2011.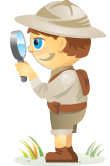 As businesses continue to integrate social media and become more confident and comfortable with social media tools and platforms, we're starting to see a change in social media usage.  A new study reveals what's changing with social media.
SmartBrief recently partnered with Summus Limited to survey more than 6,000 of its readers across a variety of industries.
They benchmarked and measured the state of social media usage among businesspeople. The data identified eight prevalent trends that give great insight into the social media behaviors, beliefs and challenges of the majority of businesses today.