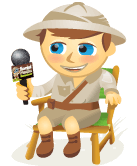 In this interview I talk with Scott Monty—head of social media for Ford Motor Company—and the man in charge of Ford's social media presence and initiatives like TheFordStory.com.
When you think of Ford, you might think "old American car company." However, under the direction of Scott Monty, Ford has become one of the leading big businesses in America using social media to connect directly with consumers. And it certainly seems that Ford is on the right track to success, recently reporting 1 billion dollars in profit!
In this video, you'll learn how Ford uses TweetUps to help Ford executives connect with customers across America and how Ford is humanizing its brand. Scott also provides advice to other businesses that are looking to capitalize on social media. Scott also has a little fun, as you'll see…
VIEW VIDEO HERE NOW: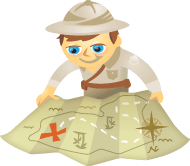 The biggest mistake marketing and brand managers make when approaching social media is not thinking of the social web in the same strategic light as everything else they produce.
Social media is no more a one-off playground for brands than television advertising, direct mail campaigns or customer relationship management programs. It's serious business and should be treated as such.
The following question then becomes relevant: "How do we think about social media strategically?" The good news is that it's not that difficult, provided your planning team has an understanding of two things and a healthy grounding in another.
The two essential knowledge bases you'll need are an understanding of the social media tools available (from blogs and social networks to wikis and beyond) and the philosophical foundations to be successful in social media (think share, not sell). The healthy grounding should be in the 5 essential pillars of a social media campaign.