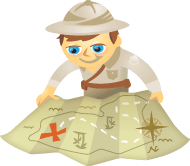 Have you noticed more photos on social networks?
Do you have a visual component as part of your social media marketing strategy?
Do you need some help in getting started or maintaining momentum in sharing more visual content and in creating a visual conversation with your audience?
In this post, you'll find 26 tips, an A-Z guide, for getting started with a visual strategy.
#1: Add Text to Your Photos
Do you want to get more mileage out of the photos you share on your social sites? You can, when you add text to your images.
Adding text to a photo can help you get your message across faster. And these messages are more likely to be shared by others on social media.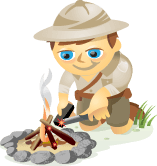 Are you looking for cool blogging tools to enhance your business blog?
The right mix of blogging plugins and widgets can make it easier to blog and also help you achieve your business goals.
To help you keep up with the latest and greatest, we asked a group of blogging pros to share the favorite new tools they've recently discovered.
Here are the latest blogging tools adopted by these social media pros.
#1: Lucky Orange
Arsham Mirshah of Web Mechanix turned me on to Lucky Orange. It allows you to watch activity on your site in real time and play back people's sessions.
I've been using it to watch fall-off and landing page activity. It has heat maps so you can see where people are engaging with your pages, and it even has live chat. You can proactively chat with someone who is on a page and let them know you are there to help or people can reach out to you directly when you have chat online.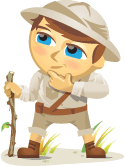 You've heard the adage that a picture is worth a thousand words, but when that picture is protected by copyright, the picture is only worth three words: cease and desist.
OK, that's kind of a lawyer joke. But it illustrates how protective people are about finding their images used online without permission.
Copyright laws were established not to give the author the right to deny their work to other people, but instead to encourage its creation.
Article I, Section 8, clause 8, of the United States Constitution states the purpose of copyright laws is "to promote the Progress of Science and useful Arts, by securing for limited times to Authors and Inventors the exclusive Right to their respective Writings and Discoveries."
It's a delicate balance between the rights of the creator and the public's interest. When in conflict, the balance tips more heavily toward the public's interest, which is often contrary to what the creator believes to be fair or just.
This article will cover exactly what copyright is and what it covers.
And then we'll look at the concept of fair use as it pertains to using images online. The goal here is to better understand how to use images others create in a way that is both respectful of the author's ownership rights and allows others to use it.