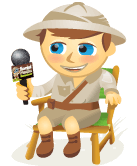 In this video I interview Steve Garfield, who is the author of the book Get Seen: Online Video Secrets to Building Your Business.
Steve shares insights into how video can give your company a competitive advantage. He also shares tips on how to get started and what to look out for in the future.
Be sure to check out the takeaways below after you watch the video.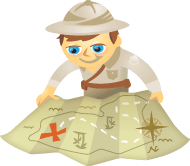 Are you looking for some creative ideas to enhance your social media activities? If so, look no further.
To help you lay down tracks for social media success, here's a solid list of strategies from eight top social media experts. Take a look, ask yourself what tips you can use and start reaping the rewards of real success.
#1: Offer live events on Facebook

"To provide additional value and fresh ways for your fans to interact with you, periodically conduct live chat sessions or live webinars or teleseminars. My co-author of Facebook Marketing: An Hour a Day, Chris Treadaway, and I recently conducted what we called a 'flash chat' in order to crowdsource content for version two of our book," explained Mari Smith.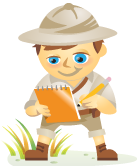 Three 30-something guys are surfing The Long Tail and demolishing the boundaries of traditional television broadcasting along the way.
Adam Quirk, Erik Nelson, and Aaron Valdez are the sole employees of Wreck & Salvage LLC. In addition to making customized videos for clients, they create a monthly, hour-long online video show called Tricorn.
But you won't find them out on the town, shooting original videos of breaking news stories. They do that occasionally, but they are primarily "remixers" who take snips of existing videos and splice them together to create a mashup. And they broadcast many of these mashups on their show, streamed live on Livestream.