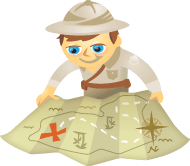 How often do you leverage your LinkedIn network?
Do you want to strategically improve and grow your connections?
In building your LinkedIn network, the more selective you are, the more valuable your network is.
In this article I'll explain how to build a smart LinkedIn network.
Why Build a Smart LinkedIn Network?
LinkedIn can give you exposure and access to important people, help you attract new prospects, keep you in front of existing clients and vendors, spark marketing or business partnership possibilities, generate more introductions and referrals, provide invitations to speak at events or conferences, uncover media or press inquiries and much more.

Listen now: Play in new window | Download | Embed
Subscribe: iTunes | Android | RSS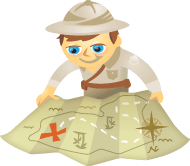 Are you a member of a LinkedIn Group?
Do you spend time networking in LinkedIn Groups?
LinkedIn Groups are great way to build credibility and make new connections that can ultimately help grow your business.
With over 1.5 million LinkedIn Groups, it can be difficult to find relevant Groups and determine which ones might be the best for you to join. It's also important to find Groups that are well-managed.
Unfortunately there are many LinkedIn Groups that are not well-managed, which makes the experience within these Groups less than optimal.
Not to worry, I'm going to give you some insights on how to find the quality groups you can leverage most for your LinkedIn strategy!