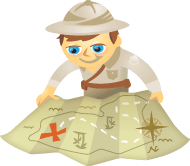 Are you looking for creative ideas for your next product or service?
Have you considered the wellspring of social media conversations as a source of product or service innovation?
Keep reading to discover how you can tap social media to enhance the development of your next great product.
Social Media for Product Research?
Yes, that's correct… you can use social media-based conversations, feedback, comments, complaints and more as a source of research and development! This can be especially handy for smaller businesses that do not have big budgets for R&D.
Social media is not as planned or controlled as a focus group when it comes to research and development; however, with concentrated time and dedication you can use these channels to your company's advantage. And, ultimately, you can benefit the very people you're polling about improved and new products and services.
Innovation does not have to be limited to just within your company walls, so consider getting started with the following three steps.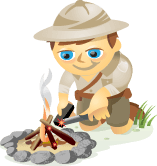 Do you know what people are saying about your brand? Do you want to know how to monitor these conversations?
Regardless of the size of your business, chances are good people are talking about you and your brand via social networks and blogs. In this article I'll cover four free monitoring tools to help you get started.
Getting Started: How do people talk about you?
A good place to find how people know and speak of your brand is to look at the keywords and phrases they use to find your website.
You can find these metrics in the analytics package you're using with your website. If you're not using an analytics package like Google Analytics, Webtrends or Clicky, then brainstorm keywords and phrases that you may have heard clients/customers use in discussions you have had with them.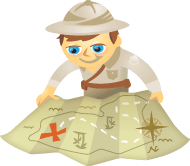 Are you considering building an online community? In order to build a strong community, there are a few key factors every business should take into consideration.
This article will assist you in gathering the building blocks for a strong online community.
#1: Know Your Audience
Every business should begin its focus on its audience, the customers. No online community can exist without a firm foundation and if your online community is to truly succeed, you need to know the demographics of your target audience.