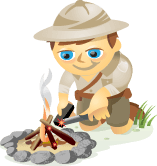 If you're not a huge fan of writing, it's probably safe to say that you've considered speaking your content instead of organizing it into written words.
If that's true, then you've probably heard of several podcast-type platforms, all the way up to the big dog in the industry, BlogTalkRadio.
Because demand is the main driver of more podcasts, platforms have evolved to add a number of social and practical features to entice would-be hosts to join their community. Today, we add a new face to that group with Spreaker.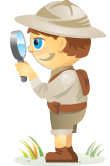 Welcome to our weekly edition of what's hot in social media news. To help you stay up to date with social media, here are some of the news items that caught our attention.
What's New This Week?
Facebook Upgrades Comments Plugin for Websites: Did you know Facebook allows you to add comments to any web page using its platform? Facebook now allows readers to have their comments published in their Facebook news feeds. And when friends comment back in Facebook, the reply will show up on your site. This is something all bloggers should check out.