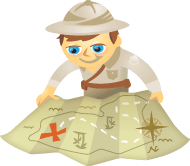 Have you thought about running a social media contest? Wondering how to best measure your return on investment (ROI)?
This article will help with three case studies.
But first, about that ROI… It took some time after the advent of online advertising before marketers started asking, "What are these 'eyeballs' worth that I'm paying for?"
With social media, the tough questions around metrics started being asked much sooner. As marketing budgets stay tight, it's no surprise that the need to show results is high.
So when it comes to contests on the social web, how do we go about evaluating ROI?
Investing in Your Social Media Contest

Before you can demonstrate a return, you must first make an investment!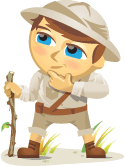 Are you wondering if it makes sense to advertise on your favorite social network? Facebook, Twitter and LinkedIn all have different demographic profiles and use cases that may provide good advertising opportunities.
All three platforms are also developing new and innovative ways to target advertising messages, based on the overwhelming amount of data they possess about their users. Marketers should explore the paid opportunities social networks offer with as much thought and effort as they experiment with the "earned" and "owned" aspects that these networks provide.
Depending on your business objective, one platform will likely prove more useful than others. In this article, I will explore the functionality each provides and how you can integrate the paid activity for maximum impact and return.