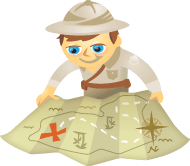 Everyone seems to be using Facebook to connect with old friends, but do you realize what this huge network could mean for your business? In the past 3 years, Facebook has surged past MySpace to become our preferred online hangout.  And businesses are beginning to catch on.
Interesting research shows just how influential Facebook has become in our daily lives. Combined with several critical adjustments to how Facebook publishes "news" and intersects with other sites, the state of Facebook is mind-blowing. And that's a big deal for your business.
Here are 11 vital reasons your business needs to be involved with Facebook: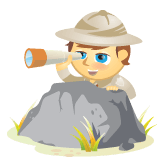 Imagine marveling at Peru's Machu Picchu ruins, and a guy nearby asks if you'll take his picture. But it's not just him; he's proudly holding a paper cutout of a smiling tomato.
What, exactly, inspired this traveler to carry a cartoon tomato to one of the wonders of the world?
In a word, fun.
He's just one of nearly 140 people who vacationed with the tomato, named "Sweetie." These fans of the restaurant Souplantation, or Sweet Tomatoes in some markets, were enthusiastically participating in the chain's latest social media promotion, "Where's Sweetie?"