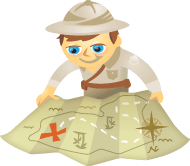 There's a new buzzword marketers are using and, unlike some buzzwords, this is one that you should probably learn.
The term is SoLoMo and it stands for "social, local and mobile."
What it describes is the convergence of social, location-based and mobile marketing into a new category of tools that many businesses are using to acquire new customers.
The odds are you're already familiar with some SoLoMo tools such as Yelp, Foursquare and Groupon. But you may not be familiar with how to use these tools to attract new customers. That's what we're going to talk about here. But first, let's take a look at how SoLoMo works.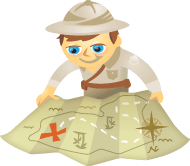 Social, local, mobile are three words marketers are hearing more and more these days.
And sometimes we may even hear them uttered together in one breath as SoLoMo.
With an increase of users relying on mobile phones, tablets and their accompanying geo-location technology, businesses today are increasingly finding the need to think locally. So, how does SoLoMo work for businesses?
In this post, we'll introduce 26 tips, an A-Z guide for location-based marketing.
#1: Analytics
If you've been wondering about location-based marketing, chances are that you've thought about how you'll go about measuring performance.
Mohamed Kahlain suggests five tools to help get a handle on how well your efforts are doing: Geotoko, Titanium + Geo, Momentfeed, WebTrends Mobile and Fourscore.