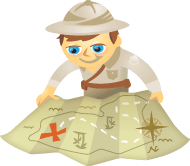 Are you sick and tired of Twitter spam?
Direct messages on Twitter are a great way to take that next step in social networking. But too many direct messages can waste your time.
Are all of your direct messages from people you really want to network with?  Do you find yourself spending too much time listening to unwanted noise and managing spam?
Here are five ways to control of your Twitter direct message inbox.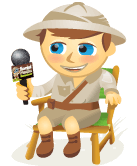 In this video I interview Jesse Stay, co-author of I'm On Facebook Now What? and founder of SocialToo. Jesse talks about Facebook and how Facebook Connect can help you build a stronger online community.
You'll also hear about Jesse's Twitter strategy using multiple Twitter accounts and the tools he uses to stay on top of social media. Be sure to read the takeaways below.