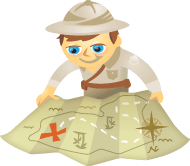 When Michael Stelzner started using social media to market his business, he focused exclusively on Twitter. "My first attempt at using Facebook for business was a big flop. I was pretty convinced I could just use Twitter for business."
Stelzner is a well-known white paper writer, author of the book Writing White Papers: How to Capture Readers and Keep Them Engaged and founder of Social Media Examiner.
But he literally had to be dragged kicking and screaming onto Facebook.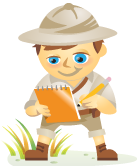 An Illinois senator who was virtually unknown in 2004 defeated Hillary Clinton in 2008 to win the Democratic U.S. presidential nomination.
And he used social media to do it.
His YouTube videos got 110 million views, estimated to be 14.5 million hours of viewing. Mass media advertising to reach that many viewers would have cost $47 million.
A famous rapper made a promotional video that gave him even more free publicity.
At the time of the election, he had five million fans on Facebook — over four million more than his opponent. On MySpace, the numbers were approximately 800,000 and 200,000, respectively. On Twitter, he had over 100,000 followers and his opponent had about 5,000.
And he rode that social media train all the way to the White House.