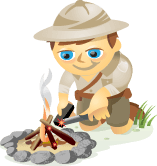 How much of your day is spent on recurring social media activities?
Are small tasks taking up too much of your time?
When you know where tools can help you most, you can decide which tools best suit your needs.
In this article I'll address three time-consuming areas and share social media tools to help you save time.
#1: Streamline Daily Tasks
Not every task is created equal. It would be so helpful to have an organizational tool that lets you work more efficiently and effectively, wouldn't it?
HootSuite, Sprout Social and SocialFlow are all tools that fill the bill. They help you streamline some of the more basic items on your daily list so you can have more time to spend on your growing to-do list.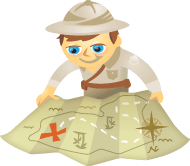 Twitter is just over 5 years old and its users are sending more than 200 million tweets per day. This means your own tweets are just droplets in an ocean of content.
The good news is all of that content can become actionable insight.
Here are four ways to use Twitter data to optimize your social media activities for maximum exposure and effectiveness.
#1: Analyze your best topics and tweets with Crowdbooster
All tweets are not equally as effective. Crowdbooster aims to help you optimize the things you tweet by tracking what resonates and what flops among your followers.