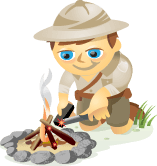 Do you want to use videos to market your business?
Are you wondering if there are simple mobile apps to make this possible?
In this article I'll review five mobile video apps and share how they can boost your online engagement.
Why Mobile Video?
Vine, Twitter's mobile video app, has business and marketing professionals considering the numerous ways video apps can be used to increase engagement.
Ekaterina Walter, social innovator at Intel and author of Think Like Zuck, recently predicted that "2013 will be the year of visual marketing". Walter based this prediction, in part, on the fact that "…visuals and video done right are highly effective in cutting through the noise."
This prediction has already proven true with a burst of new video apps and upgrades hitting the market. And some of these offer unique opportunities for savvy marketers.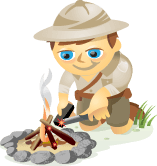 Are you struggling to make social media work for your business? Sometimes a few well-chosen tools are all you need to get your social media marketing working for you.
In our recent Social Media Success Summit, there were presentations that covered all the key topics you need to make your social media marketing easy. In this article, I'll share 12 of those tools that were recommended by the pros.
Tools to Refine Your Visibility and Engagement
Here are three tools recommended by Mari Smith during her first presentation on increasing your visibility and engagement on Facebook.