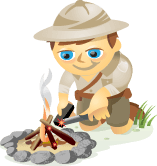 Do you know if your Twitter marketing is working?
Monitoring and analyzing your Twitter projects can be challenging.
With the right metrics, you can improve and tailor your Twitter campaigns for better results.
Luckily, third-party Twitter tools provide these metrics, but there are MANY tools to choose from out there.
So here I'll share some of the best Twitter analytics tools to help you improve your Twitter marketing.
#1: SocialBro: Explore Your Community
I consider SocialBro one of the top three most effective marketing tools for businesses.
SocialBro comes with excellent analytics that give great insights not only about your marketing campaign, but also about your Twitter account and followers.
Here are the analytics tools available with SocialBro.
Real-time Analytics
Real-time Analytics gives you details of the people who are active users and have tweeted in the last 10 minutes in real time. This helps you determine the specific hour of the day when people are active.
It's a quick way to know when you should be tweeting. This is more relevant than depending on studies done by others, because it's tailored specifically for you and your Twitter community.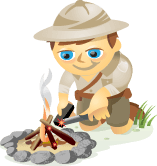 Are you looking for tools to help better manage your Twitter presence?
Managing your Twitter presence along with your other online networks can be difficult if you have limited resources.
In this article, you'll discover 3 tools to make your basic Twitter marketing tasks easier.
#1: Manage and Analyze Your Community with SocialBro
Every business needs at least one management tool to manage its Twitter presence, and there are many excellent Twitter management tools to choose from.
SocialBro is one of my favorites, thanks to the excellent features it offers.
SocialBro allows you to not only manage your Twitter account, but it also provides you with useful information you can use for your social media strategy.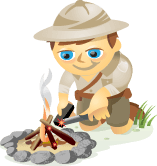 Are you seeing the results you want from your Twitter activities?
There are over 1,000,000 different apps for Twitter and a new one is added every second.
This means it is often quite easy to get confused finding those that actually add real value to your day-to-day tweeting.
I took a look at some of the latest and most promising Twitter tools to get you tweeting like a pro.
So, if you think it is time to up your game with some new tools, keep reading.
Here are 5 tools to help you power up your Twitter marketing efforts.
#1: Twylah—Make Your Tweets Live Longer
One of the tools that can make a huge difference to your impact on Twitter is Twylah. Their tagline is "Make Your Tweets Shine" and that is exactly what it does.