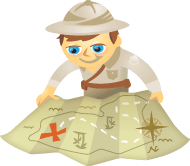 Do you want to know the secrets to successful blogging? Of course the best blogs are built on top of outstanding content. This draws readers in and keeps them engaged.
But the real secret is a little deeper. Successful bloggers also know how to use visuals.
In this article, I'll show you 19 ways to use images that will make your blog appealing to read, keep readers coming back for more and increase your credibility.
Design Essentials
First let's look at how to use images and design for your blog.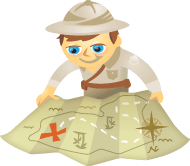 Did you know you can use social media to influence website visitors to stick around, read your content, become a subscriber or even tell their network about you or your business?
You can, and social media can be more effective than other forms of influence, as you'll see in a minute.
First, let's talk about the phenomenon I'm referring to. Influencing people you don't know (in this case, new web visitors) by using information is known as social proof.