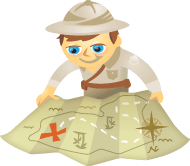 Are your blog posts irresistibly sharable?
Do you want more people sharing your content across social channels?
Blog posts are the hub of your social media presence.
In this article you'll discover how to use your blog to improve social media shares on Facebook, Twitter and Pinterest.
#1: Integrate Blog and Social Media Comments
Many bloggers are discovering something interesting: When they update Facebook with a link to a new blog article, fans are leaving comments on the Facebook update instead of the blog.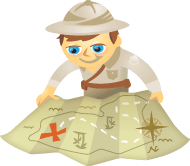 Are you happy with the traffic coming to your blog or website?
Have you kept up with the changes in search engine optimization (SEO)?
This is essential for most businesses today.
Keep reading to learn how Google changes are making social media more important and what you can do about it.
Recent Google Changes Put Spotlight on Social Media
On April 24, 2012, webmasters around the world were dinged by the Google "Penguin" update—one of the latest in a series of algorithm modifications designed to weed out low-value results from the natural search engine results page (SERPs).
Whether or not your website's traffic flow was affected by this update, it's important to understand what this change entails, why it came about and how you can compensate for it using social media marketing—as Google's heightened focus on web spam is likely to result in similar updates in the future.