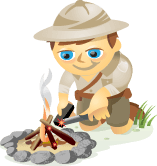 Do you want more insight about your social media activities?
Are you looking for a tool to bring important analytics to one place?
In this article, you'll discover four social media analytics tools that deliver clear insights about your business's social media activity.
Why Analytics?
Social media analytics are more than numbers.
Analytics give you the data you need to improve your social media engagement, make marketing decisions and tie social media to your bottom line.
To use analytics effectively, the data needs to be presented in easy-to-understand formats.
Here are four tools worth checking out:
#1: Receive Automatic Reports Daily Via Email With Social Report
The one thing we check every day is our email. So it makes sense to get social analytics and updates automatically delivered to your inbox.
Social Report is a comprehensive analytics tool with a very affordable starter account that lets you to monitor up to five projects, each with an unlimited number of social accounts for only $9 per month.
To get started, sign up for a 30-day free trial of the plan that best fits your business.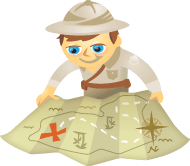 Are you looking for ways to strengthen the impact of the content you create?
It isn't always easy to generate the buzz you're looking for.
Knowing what to publish, when and where can greatly increase the visibility and reach of your content.
In this article, you will find 26 topics, an A-Z guide, with key points that will help you create a social media content strategy that resonates with your audience.
#1: Align Content Development With Social Media Metrics and Goals
Understand the goals of your company's social media content delivery to help you develop a more attainable strategy.
Jayson DeMers suggests, "First you need to know what to measure. The end goals dictate the measurement metric."
He offers metrics for four social media goals:
If you're looking to generate traffic, your metric should be: unique visitors from social websites where you've run your social media campaigns.
If you're looking to create a following, your metric should be: subscribers, followers on your social channels (Facebook, Twitter, etc.).
If you're looking to generate interaction, your metric should be: quantity and type of commentary (Facebook comments, Twitter replies/mentions).
If you're looking to generate revenue (which is the ultimate purpose), your metric should be: the precise dollar value of every lead a social post generates.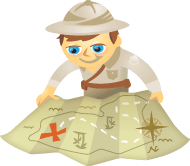 Are you winging it when it comes to your social activity?
The expression "social media ROI" gets tossed around frequently and you know it's important.
But where do you start and how do you relate what to measure online with your overall business goals?
Here are four business goals, how social media can impact these goals and most importantly, how you can measure the impact of your social media efforts on these goals.
Determine how each goal below relates to your specific business goals and then choose which social media results are relevant to measure.