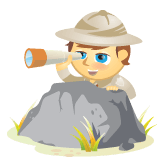 Do you want to increase your sales, but don't have money for advertising?
Would you like to grow your business using social media?
In this article you'll discover the social media "Secret Sauce" that anyone can use to grow their business without spending money on advertising.
The Cheapskate's Guide to Marketing
Alison Prince–a self-described "cheapskate at heart" and owner of Pick Your Plum, an online retailer specializing in limited-time discount deals–grew her business 800-fold using what she calls her "Secret Sauce".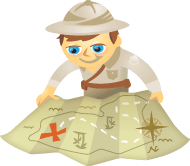 Are you planning to run a social media contest (like this one)?
Today it's possible for anyone to achieve success engaging consumers online, thanks to the growing popularity and relative ease of execution of social media promotions.
The fact that anyone can run a promotion doesn't mean that everyone should, and it certainly doesn't mean that a promotion guarantees social media success. However, if executed as part of a comprehensive social media strategy, social media contests can produce tremendous results no matter how large or small your business.
So if you're thinking of running a contest or sweepstakes, here are some key considerations.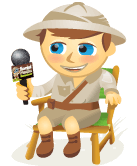 In this video I interview both Mark Burnett, executive producer of successful reality shows such as Survivor and The Apprentice, along with Brian Reich, social media strategist at TLC.
Listen to Mark and Brian to find out how they use social media to get more viewers and create better viewer experiences for their reality TV shows.
While Mark shares how he came to create Sarah Palin's Alaska show, Brian provides the content and social media strategies TLC uses to appeal to different audiences.
Once you've watched the video, be sure to check out the take-aways below.