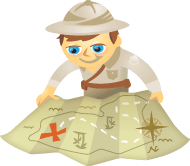 For many companies, the conversation has shifted from "why" or "should" we do social media, to "where" and "how" social media should be done.
A major component of answering those questions effectively is understanding in which social outposts your customers are concentrated, because there really is no benefit in beating your customers to the punch. Companies should follow, not lead, their customers across the social web.
At conferences, I'm often asked something along these lines: "My boss thinks none of our customers are on Facebook, but I think they are. What do I do?"
Here are 4 ways to find out where your customers are in social media: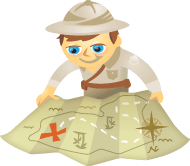 Sure, social media takes a lot of time.  Merging Facebook, Twitter and all the other social media options can be challenging.  But what if you could cut that time down significantly by cross-leveraging content?
Too many companies are reinventing the content wheel for every social outpost they maintain. A better approach is to create a content ecosystem that allows you to repurpose and cascade your best information.
Instead of a series of self-contained initiatives, build yourself a content ladder.
Here are 5 steps to get there: