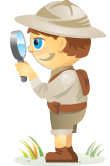 Are you wondering what consumers expect from brands when it comes to social media?
A series of new reports answers this very question.
Consumers have strong expectations for how brands use social channels.
In this article, you'll discover findings from studies to help you determine what consumers want to see from you on social media.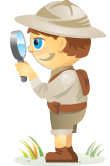 Which platforms are most relevant to social media marketing right now?
Marketers need to know where (and how) they should focus their efforts for maximum ROI.
This article gives you four major research findings from reports tracking trends in social media marketing and the content that works best on each.
#1: People Spend More Time on Visual Networks
It's impossible to miss the powerful effect of visual content on the social web. It can significantly enhance a brand's marketing objectives by generating more customer interest and prompting prospects to take desired actions.
As an example of the power of pictures, consider that Tumblr, Pinterest and Instagram each gained over 10 million visitors in 2012, thanks to eye-catching content. Numbers from Statista numbers shared on Mediabistro show that users spend more time on Pinterest (1:17 minutes) or Tumblr (1:38 minutes) than on Twitter, LinkedIn, MySpace and Google+ combined.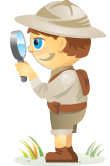 Are you wondering how the social media landscape is changing for users?
Wondering where you should focus your social media activities?
Pew Research has released a brand-new study, which shows how American users have diversified their social media use.
Here are four noteworthy ways social media use is changing for American users:
#1: Facebook—Still Popular, but not Always "Platform of Choice"
The Pew study indicates that overall, Facebook continues to be a favorite, but 42% of online adults use two or more social networks. Among those who use just one social platform, 8% use LinkedIn, 4% use Pinterest and 2% use Twitter or Instagram as their platform of choice.