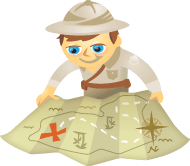 When did you last revisit your social profile on Twitter or Facebook?
Do you want to maximize the impact of your social networking efforts?
Basic housekeeping tasks are necessary for maintaining complete and engaging profiles.
In this article, you'll find 26 tips, an A-Z guide, with recommendations to help you get the most of your social network profiles.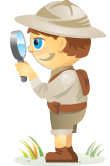 Relationship building via social media marketing is not a one-size-fits all endeavor. Moms, teens and Baby Boomers are three big social media subgroups groups that are unique.
Just like with traditional marketing, the more you know your audience, the more successful you will be at grabbing their attention and keeping it.
In terms of marketing opportunities, recent online buzz shows teens, Boomers and moms as three of the most desirable social networking groups.  They are active on these sites and their behaviors have been studied closely.
Each group is unique, and the secret to success is understanding where they are spending their time and how they are using the social sites to engage and connect.